Dwight D. Eisenhower High School

ANNOUNCEMENTS
50th Reunion Weekend! 2018
Friday August 17th, 2018
Tour of Eisenhower High School
4:00 P.M.
Friday August 17th, 2018
Pizza at Beggars Pizza
6:00 P.M. - 9:00 P.M.
Cost $18 a person
August 18th, 2018
Riviera Country Club Banquets
8801 W. 143rd St
Orland Park, Il 60462
6:00 P.M. - 10:00 P.M.
Cost: $50.00 a person
The Closet
As a class we are supporting The Closet at Eisenhower High School. If you would like to donate to this worthy cause, we are asking you donate in the amount of $19.68. Donations will be accepted at reunion parties. Checks should be made out to Friends of Eisenhower. Thank you in advance for your donation.
If

you would
like more details on The Closet please view The Closet at DDE on the

upper section of this page.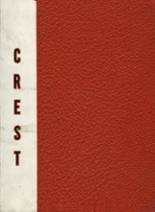 292 Members!
Today we are very excited to announce to the class we now have 292 fellow class mates who have joined the website! Check and see all the new additons to the website of class mates who have recently joined.
New School History Page!
Please check out the new School History page. We have Kathleen Kenney to thank for these pictures and the speech from President Dwight Eisenhower.
Cardinal Contributors
A Big thank you to these class mates who have given a contribution for start up expenses, including this website and the domain name, deposit for the reunion venue, postage, etc.
Kathleen Sullivan Carter Dave Grace
Richard Winkleman Ron Lipinski
Nancy Miller Schmidt Daniel Linck
Alan Hawkenson Kent Kulovitz
Goldie Patches Xirafakis Del Staecker
Richard "Buzz" Hammond Susan Jenner Miller
Diane Palcu Harrington-Bowers Donald Fletcher
Karen Walter DeRose Marlene Talaski
Rita Pinkard