Dwight D. Eisenhower High School

Welcome to the Dwight D. Eisenhower High School Class Of 1968 web site. Please help us to find your classmates and friends of our class.
Visits to the website 79,956
ANNOUNCEMENTS
Attention Everyone! We have a date for our 50th Reunion! Please add it to your 2018 calendars.
August 18th, 2018
Riviera Country Club Banquets
8801 W. 143rd St
Orland Park, Il 60462
More information to follow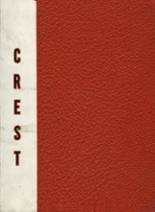 288 Members!
Today we are very excited to announce to the class we now have 288 fellow class mates who have joined the website! Check and see all the new additons to the website of class mates who have recently joined.
New School History Page!
Please check out the new School History page. We have Kathleen Kenney to thank for these pictures and the speech from President Dwight Eisenhower.
Cardinal Contributors
A Big thank you to these class mates who have given a contribution for start up expenses, including this website and the domain name, deposit for the reunion venue, postage, etc.
Gail Gibbs Kathleen Whitelaw Kunzweiler
Jacob Ulvila Julie Taft Curran
David Beagley Kathleen Kenney Pidrak
Richard Peloquin Janine Wall McBurney
Vicki Cole Peloquin Susan Rauch Link
Glenn Giles Kathleen Szul Felgenhauer
Patrick Dwyer Cheryl Trammell
Maria D'Aversa Karen Fogelman Vellenga
Diane Sanderson Palagi Diane Palcu Harrington-Bowers
Deborah Thompson Otto Carolyn Kerkla
Richard Hammond Dan Linck
Ron Lipinski Marlene Talaski
Roger Crandall Jim Zakhar
Peggy Preston Watrobka Neal Hancock
Debra Hehl Onken Janice Czyz McLain
Rita Pinkard