Dwight D. Eisenhower High School

Welcome to the Dwight D. Eisenhower High School Class Of 1968 web site. Please help us to find your classmates and friends of our class.
Visits to the website 100,404
ANNOUNCEMENTS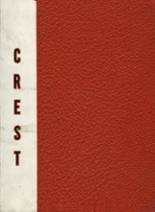 295 Members!
Today we are very excited to announce to the class we now have 295 fellow class mates who have joined the website! Check and see all the new additons to the website of class mates who have recently joined.
New School History Page!
Please check out the new School History page. We have Kathleen Kenney to thank for these pictures and the speech from President Dwight Eisenhower.